---
Welcome to the Laurens County SC Emergency Management Website! We hope your visit is educational and informative.
Emergency Management is the combined efforts of local, state, and federal governments to protect citizens from the effects of disasters, both natural and man-made. Our local office works to identify and analyze the hazards that may face Laurens County and develop contingency plans for each hazard. The plans are regularly tested, refined, and tested again; all with the goal of protecting or saving lives and property.
Check back frequently and Like our page on Facebook to keep up to date on the latest from Laurens County Emergency Management.
Thank you for your time and interest in the Laurens County Office of Emergency Management.
---
Contact Us
Emergency Management
321 S. Harper St. | P O Box 1396
Laurens, SC 29360
864-984-0812
864-984-0900
Office Hours: 9 AM – 5 PM / M -F
---
News and Updates:
Pardon Our Dust As We Work To Improve Our Site!
Laurens County E-911 Communications is looking for upbeat, hard-working and motivated individuals! Please go to this link to fill out the county application, be sure to say you want to join our team and be a dispatcher!
Must be 18 years of age or older, must be able to type at minimum 35 words per minute, must have a high school diploma or GED, must be able to pass a background check.
We are an equal opportunity employer. All applications will be considered for employment without attention to race, color, religion, sex, sexual orientation, gender identity, national origin, veteran or disability status.
---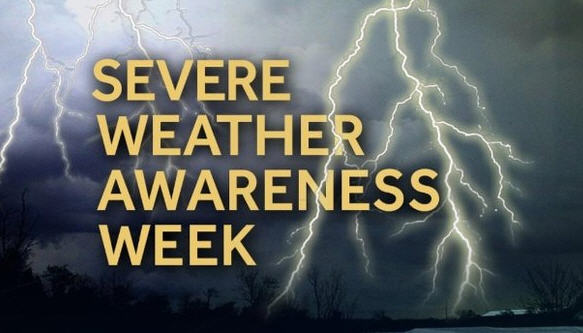 This week is South Carolina Severe Weather and Flood Safety Week! Starting Sunday March 7 and running through Saturday March 13, we'll be featuring information according to the day's theme! Check back daily to see the latest info! Also, there will be a statewide Tornado Drill taking place Wednesday, March 10 at 0900! We encourage everyone to take part and practice tornado safety during the statewide drill!
Saturday, March 7: Types of Severe Weather Click Here to go to out Severe Weather Index and learn more about the types of severe weather we can expect in our area!
---
September 21, 2020: Sign up for CodeRED, the new program being utilized by Laurens County to alert our citizens to impending weather and more! To learn more about this exciting new program, click here, or click the registration link on the logo above.
---
Updated September 21, 2020: Recently added to the Coronavirus Page, Sceheduled Testing Sites. Check back for upcoming testing site times and locations. Click the image above to view the Coronavirus Information Page from Emergency Management.